9 Day Exclusive Eastern U.S.
Booking Dates
12/29/2022 through 12/20/2023
Travel Dates
08/01/2020 through 12/31/2023
Provider
Kensington Tours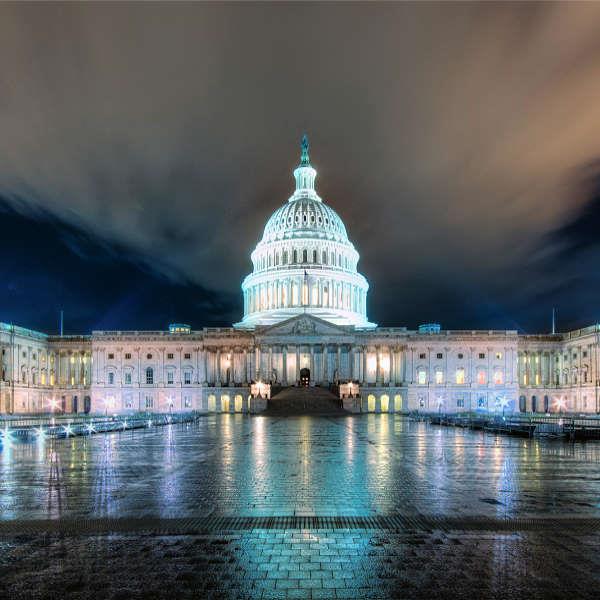 9 Day Exclusive Eastern U.S.

Enjoy the unforgettable sites of Washington, D.C., Philly, and NYC through exclusive experiences & VIP tours.
Take a journey through the past in style with insider access to some of the most iconic American sites. It all begins in the capital city of Washington, D.C., where your private driver whisks you through the city's illuminated monuments and man-made treasures as night falls. When daylight breaks, visit the highlights that epitomize American values and politics. See the sobering Arlington Cemetery, the iconic Abraham Lincoln Memorial, and the soaring Washington Monument before making your way down Pennsylvania Avenue to view the dignified White House. Stop by the National Archives Building and meet your specialist Archives Foundation guide for a glimpse into America's evolution and an up-close view of the original copies of the Charters of Freedom. Explore the world's largest and most impressive museum with a personalized visit to The Smithsonian, tailored to your interests. The adventure continues in charming Philadelphia, recognized as the birthplace of the USA. Marvel at the city's most iconic sites, including the UNESCO-recognized Independence Hall, the symbolic Liberty Bell, and even the stairs made famous by Rocky himself. After the sun sets, challenge your nerves for a VIP-guided tour through the city's eeriest site – The Eastern State Penitentiary, once home to the infamous Al Capone. Explore the incredible Valley Forge National Historical Park with a local guide, learning the story of remarkable perseverance and struggle. Set out for the "City That Never Sleeps" to sample the best of New York City, first exploring Lower Manhattan's historic neighborhoods. Experience exclusive access to the New York Historical Society before it opens to the public, enjoying a wealth of antiquities and treasures in a private docent-led tour. The Statue of Liberty provides a warm welcome as you approach Ellis Island to learn about immigrant history in the United States. With plenty of exciting experiences, this luxury itinerary offers the chance to properly immerse yourself in city wonders without rushing. Added decadence is offered through a selection of curated 5-star hotels, each elegant accommodation putting you in the heart of the action.
Enjoy a personalized vacation that best suits your needs, developed by one of our experienced destination experts. Relax during your trip with our 24/7 support and expert local guidance.
| Day | Description | View All |
| --- | --- | --- |
| Day 1 | Washington, D.C. | Details |
| Day 2 | Washington, D.C. | Details |
| Day 3 | Washington, D.C. | Details |
| Day 4 | Washington, D.C. To Philadelphia | Details |
| Day 5 | Philadelphia | Details |
| Day 6 | Philadelphia To New York City | Details |
| Day 7 | New York City | Details |
| Day 8 | New York City | Details |
| Day 9 | New York City | Details |